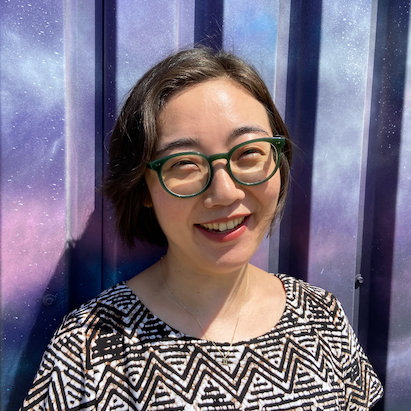 I am a writer and researcher based in the Washington, D.C. area. In Fall 2022, I will join Georgetown University as Assistant Professor of English and Provost's Distinguished Faculty Fellow with a focus on critical race and ethnic studies. My research has been supported by pre- and post-doctoral fellowships from the University of Pennsylvania, American Council of Learned Societies, Mellon Foundation, and the University of California President's at Berkeley in the Department of Theater, Dance, and Performance Studies (2022-2023). I received my PhD (2020) in American Culture from the University of Michigan, Ann Arbor and MA in Performance Studies from New York University. In addition to peer-reviewed journal articles, I am currently working on two academic monographs titled Politics of Composure: Race, Femininity, and Performance in the Post-Civil Rights Era and On Noisy Asians: The Technological Production of Race and Health.
Creative non-fiction is a significant practice for my fiction and cultural criticism. I was a part of the inaugural cohorts for creative non-fiction at Kundiman and the Asian American Writer's Workshop Open City Fellowship. I have been invited to read my work at community spaces like Bluestockings or the first Asian American Literature Festival hosted by the Smithsonian and Library of Congress. In 2021, I was named a finalist in fiction for the inaugural Periplus Mentorship Collective. Recently, I was awarded the 2022 Lambda Literary Fellowship in Speculative Fiction with Larissa Lai. My novel-in-progress is inspired by early anticolonial Korean anarchist resistance.
I am open to general inquiries for talks, collaborations, and connections. You are welcome to reach me at peggy.lee [at] georgetown.edu.